Since the latest update of "Dirt 3" the shadows in split screen mode are a little weird, not to say totally wrong. I've added an example picture to show you guys the graphics error. The problem occurs on two different systems. One with moderate graphics setting with a GeForce GTX 560ti and on one system with ultra-settings with a GeForce GTX 580. There are no special settings made inside the driver menu or other weird stuff. I'm also not noticing any other graphic issues in other games.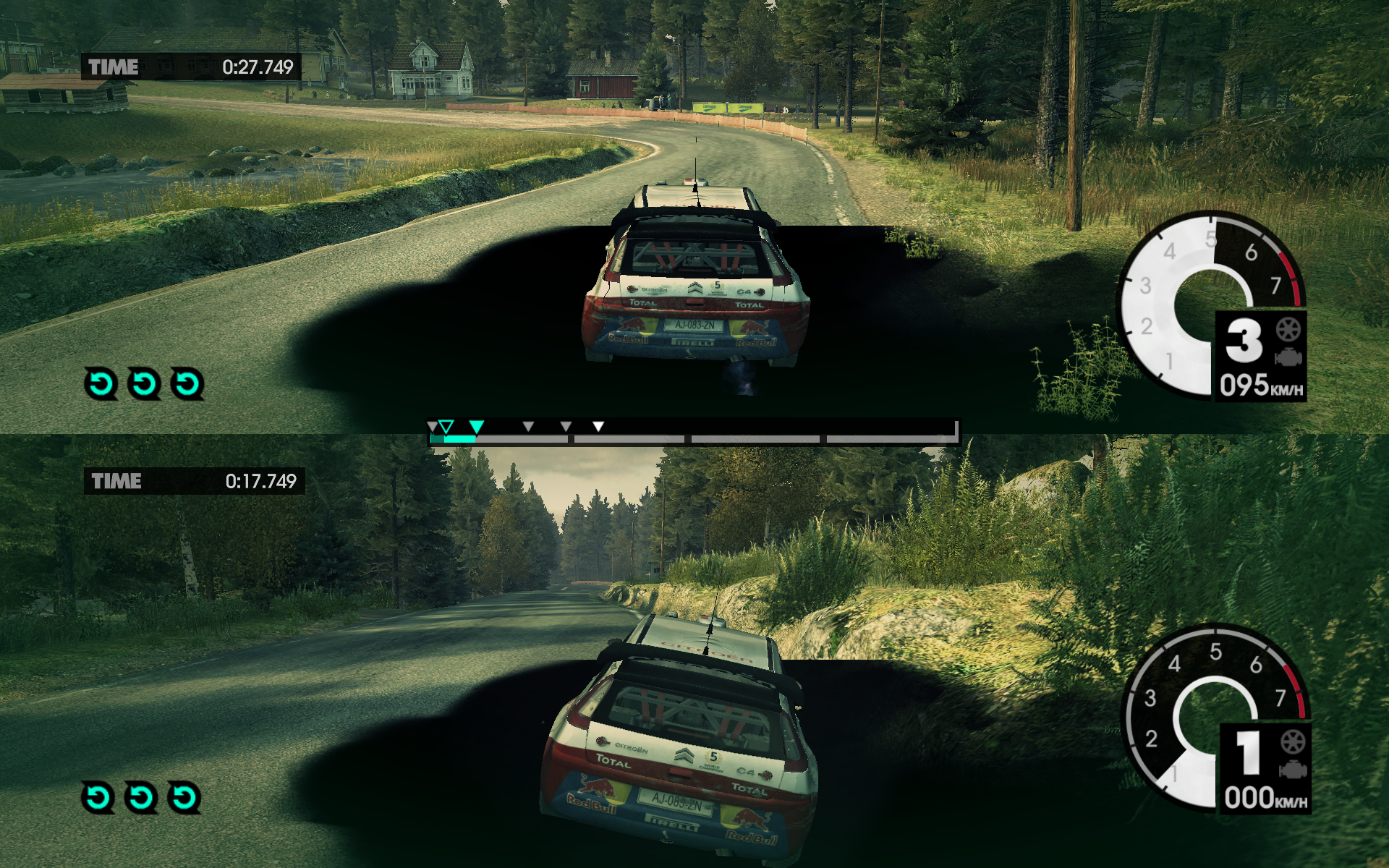 If there's someone out there knowing how to get rid of this problem or how to solve this issue, please feel free to contact me via inv4d3r [at] bloodreaver.com
[Update:]
I've found the cause for this problem and was able to fix it. The reason for this issue is very simple – Fraps. For some reason does Fraps and DiRT3 no longer work well together in splitscreen mode, so I quit Fraps before actually starting DiRT3. That's it, nothing special.